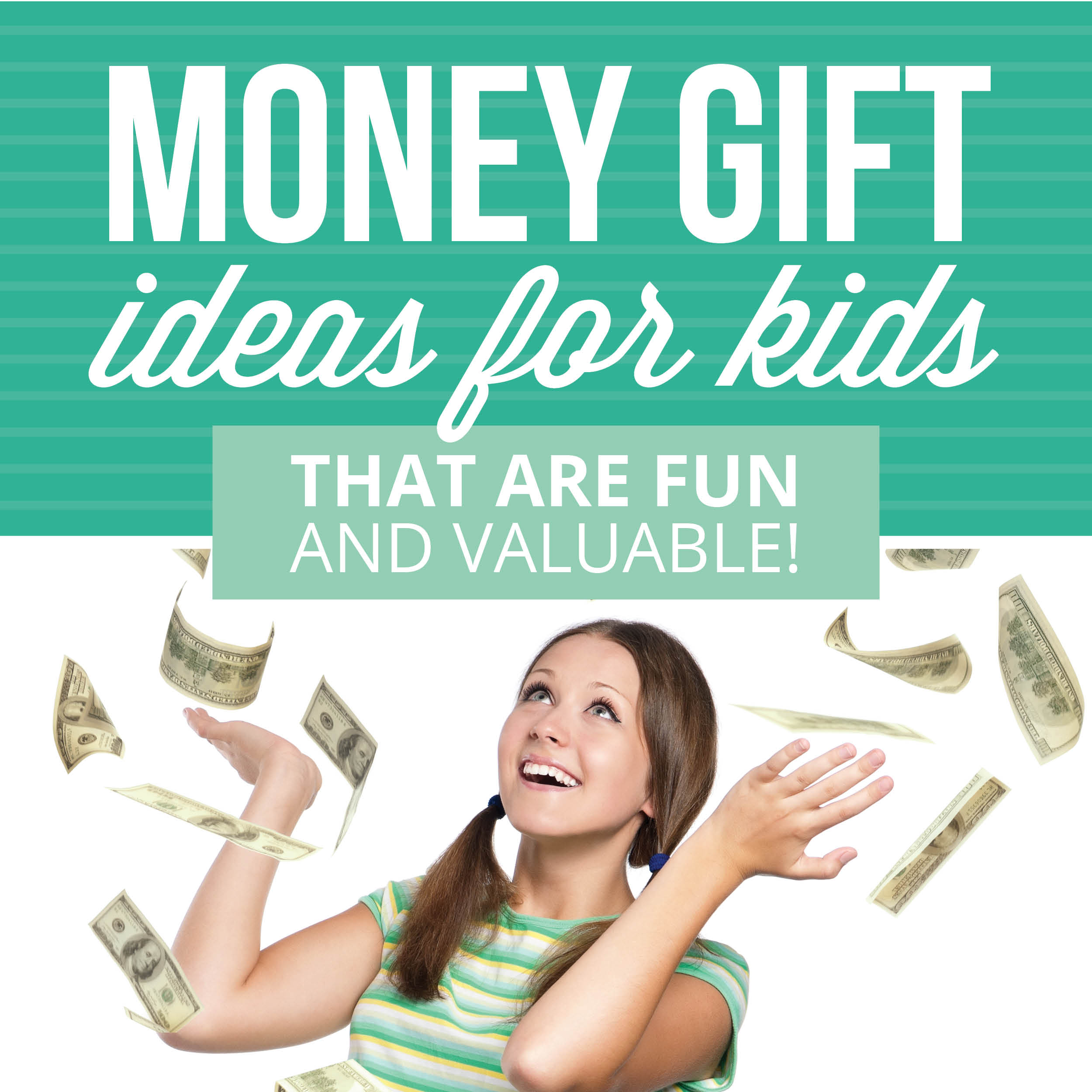 Creative Money Gift Ideas
Ready for a truth bomb? Kids love money just as much as adults! It's true! And I happen to believe that I've found the BEST money gift ideas on the block! So, if you're looking for some creative ways to give money as a gift to a child in your life, congratulations! You've come to the right place! While it's true that most money gifts require the child to actually understand the value of money, the benefit to these creative ways to give money is that they are FUN and FUNCTIONAL! They look fancy, say "I love you!" creatively, and provide a few extra dollars to spend for a child. These creative money gift ideas for kids are sure to make them appreciate the gift even more! Ready to see them all?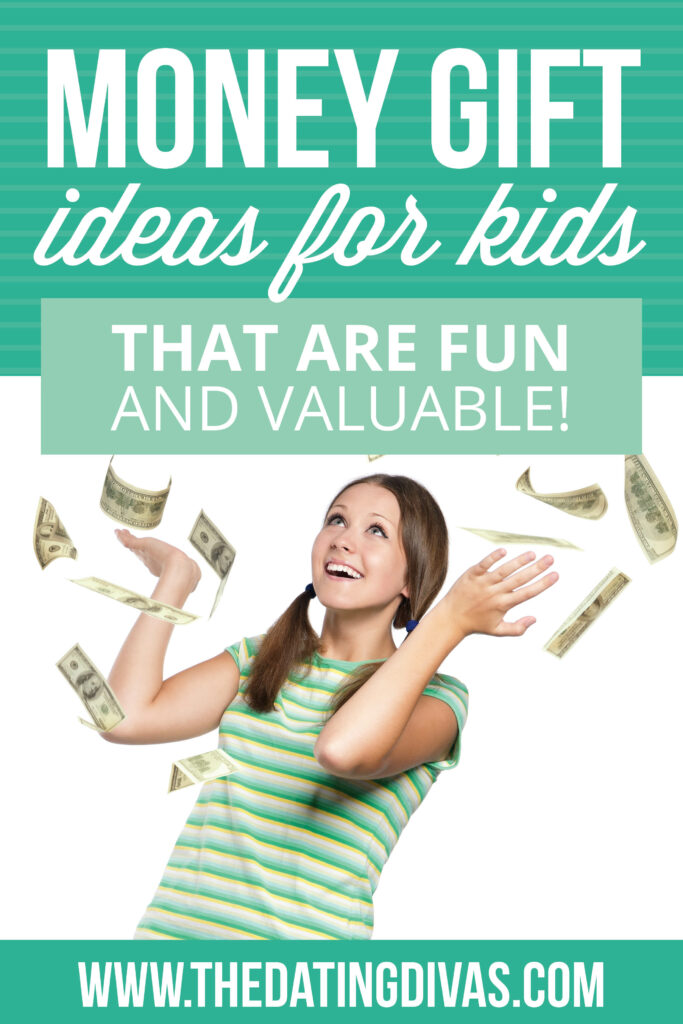 Before diving in, I want to clarify that gifting money to children can be equally as fun for the giver as the receiver. All it takes is a little prep work and some imagination! Luckily, I've compiled the best list of cash or coin gift ideas below that will have you gifting money to children left and right. Simply click on the title of the idea and it will take you straight to the original location and instructions on how to make the money gift. Not to mention, you can see how the original creators presented their money gift and possibly get some additional inspiration. Without question, you'll find a genius gift idea below that will be unforgettable!
And, I forgot to mention the best part! All these gift ideas could work for almost any occasion. Birthday gift? Check! Christmas gift? Check! Just because gift? Check! You could use any of these fun ways to give money to spoil a child in your life WAY more creatively than just handing them a few bills. So, settle in and check out these amazing gift ideas for kids all made of money. I guarantee that they are all perfect for any child in your life!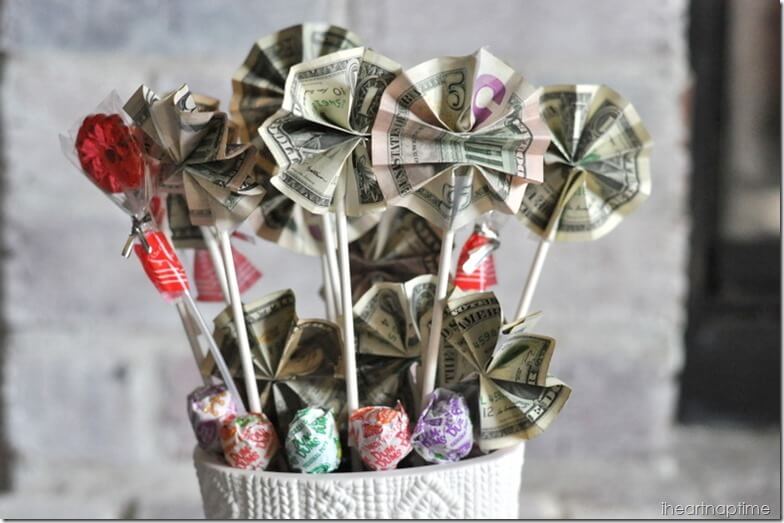 Lucky Lollipops: Who doesn't love lollipops…And money? This cash-lollipop gift provides the recipient with something sweet for both their mouths and pockets! Arranged like a little bouquet, a child receiving this would most certainly squeal. Plus, it's super easy to assemble! It only requires a pot, skewers, dollar bills, and your choice of lollipops!
Stick Puppet: Money in the shape of a stick puppet? How cute is this?! Not only does imagination come to life for children when they play with dolls, action figures, or character toys, but imagine the possibilities they will find with a money man or woman! Gifting money to children in the form of a puppet will most certainly leave them grinning from ear to ear!
iPad Dough:  Prepare yourself for one of the most creative ways to give money as a gift right here! This young boy was saving up for an iPad. His mom thought WAY beyond giving straight cash to him for his birthday and instead gave him "iPad Dough" – PlayDoh with money inside! This is one of my favorite fun ways to give money because it hides money within a gift, making the gift even better than the child originally thinks!
Cash Gift Box: You'll never guess what kind of box is used to make this amazing money gift box…Okay fine, I'll tell you! A Kleenex box! This money gift is more than creative. It's one of the most FUN ways to give money as a gift ever! Watch the recipient pull on the tab to reveal bills after bills after bills… Alright, now I want one of these!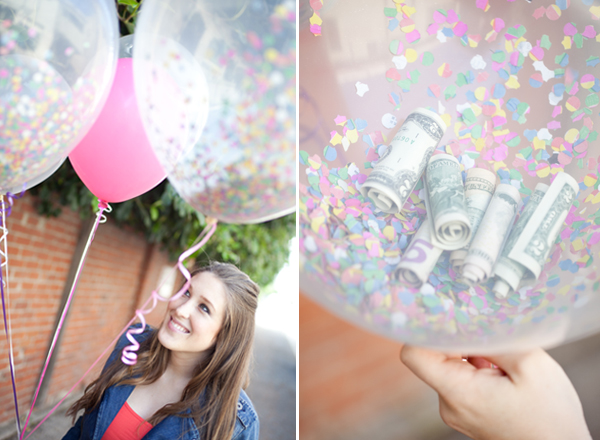 Money Balloons: Confetti filled balloons and money are always a good combination! This creative money gift makes the recipient have to work a bit for their cash, but is fun nonetheless! And since birthdays, graduations, or holidays often call for balloons, this is perfect for any time!
Water Balloons: Not only would this gift idea for kids be great in the summertime, but it also works perfectly if you have a bunch of coins laying around! Fill up some water balloons as normal, but before you tie them off, slip a quarter, nickel, dime, or penny inside! These quickly become an entertaining activity as well as one of the most fun ways to give money as a gift!
Chocolate Box: To a child, nothing beats chocolate, right? Well, this gift idea just might! Picture this: A chocolate box on the outside, money coins and bills wrapped neatly into squares on this inside. So creative, right? If you're looking for a good gift idea for kids, this is up at the top!
McDonald's French Fries Cash: I thought we'd seen everything with the Play-Dough cash and the Kleenex money box, but this money gift in the form of McDonald's french fries takes the cake! And with the easiest assembly ever, no kid would complain about this gift AND it makes for one of the topmost creative ways to give money as a gift!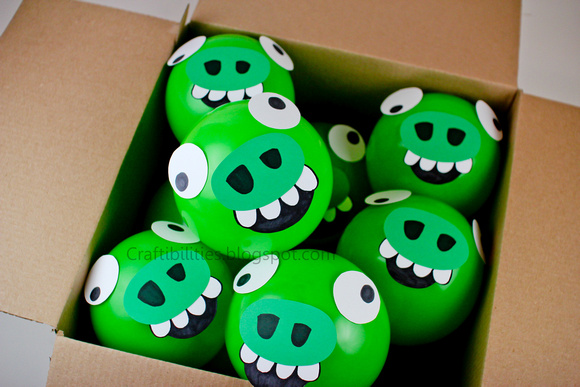 Angry Birds: Ahh Angry Birds. Fun for any age and any skill level! Why not create your own Angry Birds at home that doubles as a money gift? This easy-to-follow tutorial walks you through a full DIY Angry Birds game that also becomes an epic money-making activity! You'll be the talk of the town with this genius idea! Of all the gift ideas for kids, this one ranks highly, especially for an avid Angry Bird player!
Umbrella Money Gift: In every sense of the word, this gift makes it rain dollar bills! This unique idea is fun, creative, and so easy to assemble. Plus, how fun would it be to open up an umbrella and have dollar bills drop down?
Weren't these ideas just amazing? I firmly believe all of these ideas for gifting money to children will really make their day!
And if you're still on the hunt for actual gift ideas for your child or teen, check out this awesome Gift Guide for Teens that includes tons of ideas for any time of year! Or if DIY is more your style, this list of DIY Gift Kits for Kids has the best ideas!
Happy money gifting!