Boston Consulting Group, a management consulting firm with 16,000 employees globally, wished to create a new administration center in midtown Atlanta, Georgia that would serve the firm from a centralized location in North America. Looking to create an environment that would help shape the company's culture, the firm partnered with global architecture, design, and strategy firm NELSON Worldwide to bring its vision to life.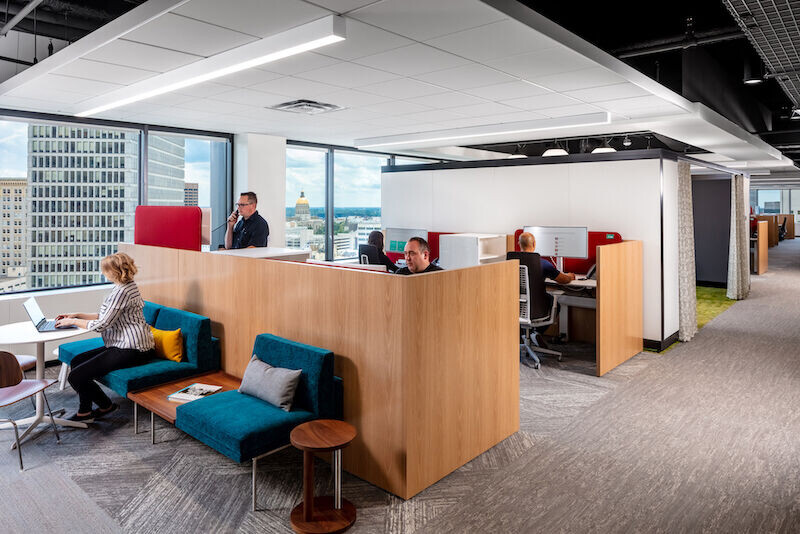 NELSON Worldwide
Before entering the office, guests are greeted by flooring transitions that gently guide them to the front door. Brass accents in the floor subtly point to reception, offering a clear pathway forward. The flooring works as a tool for way-finding throughout the space, initiating transitions and directing to different areas of the office. The office floor-plan is set up to mimic a city grid. Located just north of downtown with views of some of Atlanta's most famous landmarks, floor-plan transitions strategically lead to different vistas around the office.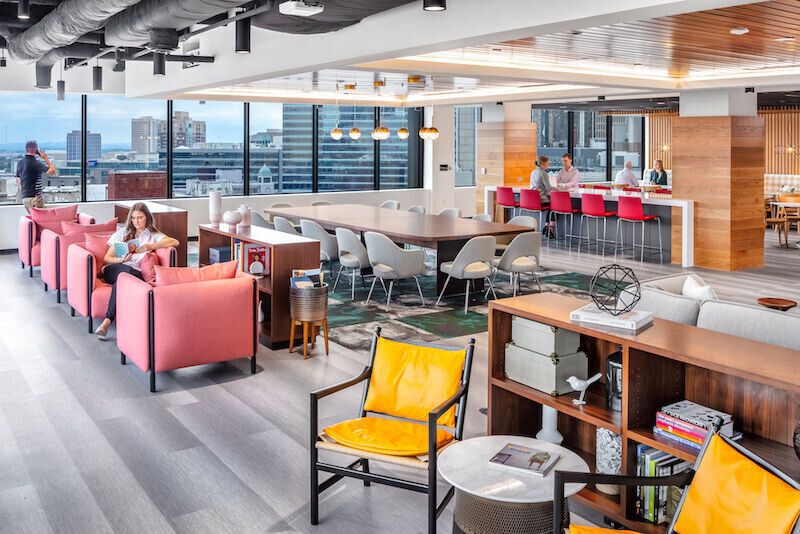 NELSON Worldwide
In order to showcase Boston Consulting Group's company culture, NELSON implemented a strategic environmental graphic design package to highlight the personality of the company and the surrounding city. Early touchpoints around the office paint a more global and holistic picture, and as branding continues throughout, it becomes more local. Tiny Doors, a local Atlanta artist, created a custom miniature door for the office. On the main floor, NELSON added a gallery wall which features a time-zone theme representing each of the company's office locations. On the second floor, the design emphasis was on a global theme, incorporating graphics of different door architectural styles in each city.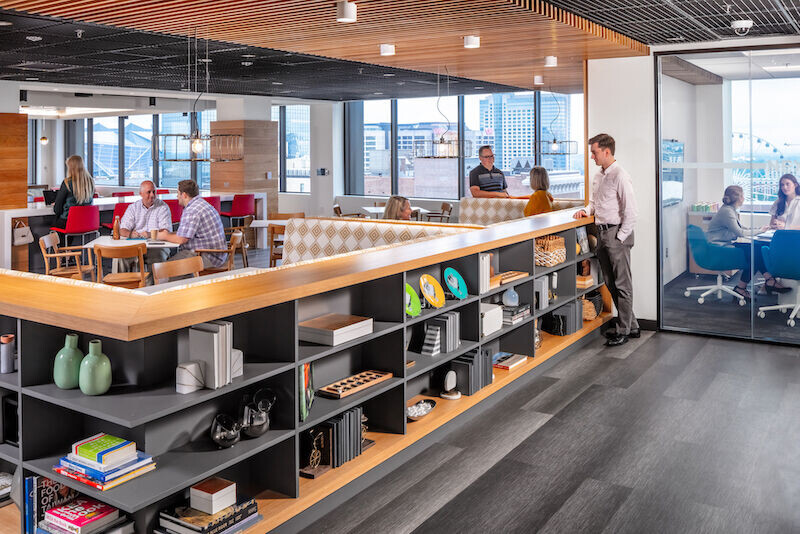 NELSON Worldwide
Boston Consulting Group wanted to ensure employees could find comfort in the office, to do so NELSON incorporated ergonomic furniture to promote health and wellbeing to ensure that extended hours spent in the office are comfortable and productive. The design team also provided employees with necessary technology to ensure all employees have access to the tools they need to do their best work.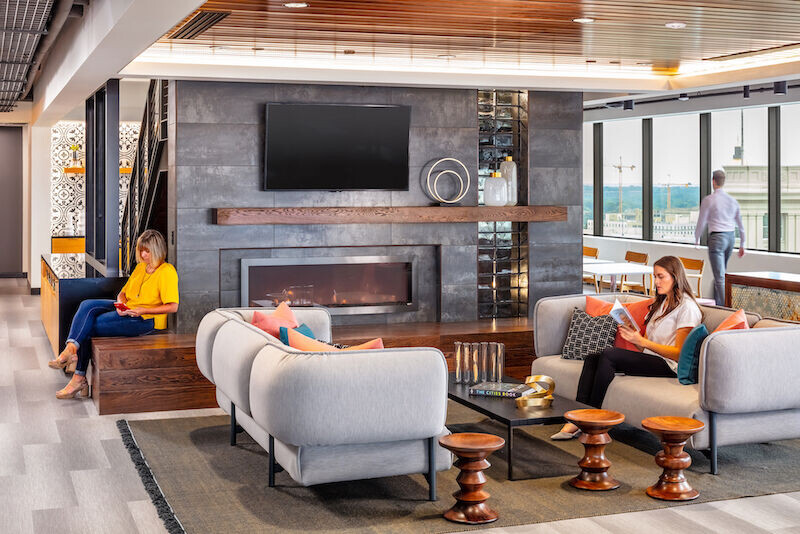 NELSON Worldwide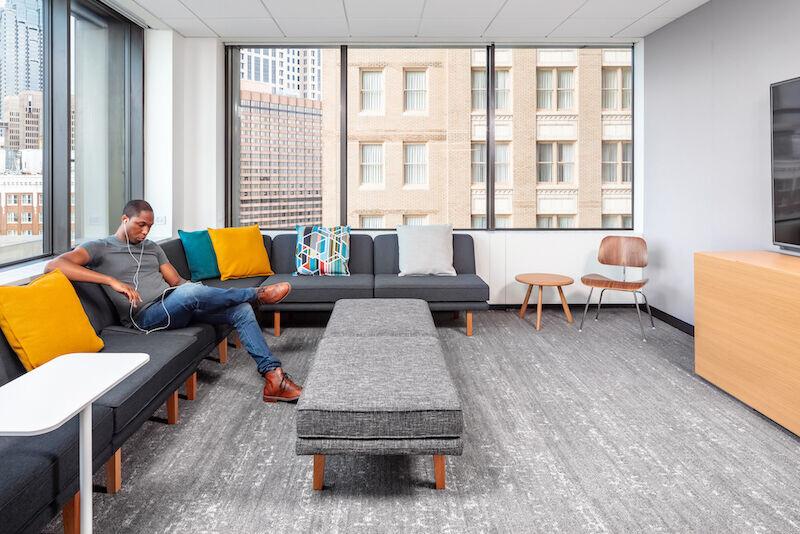 NELSON Worldwide